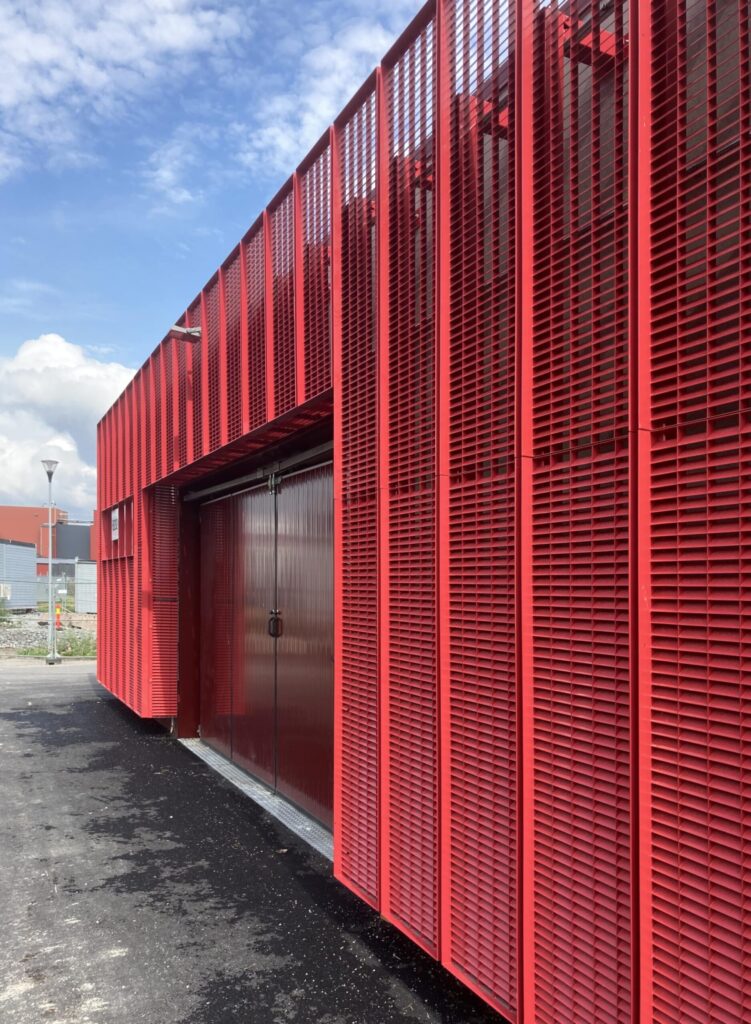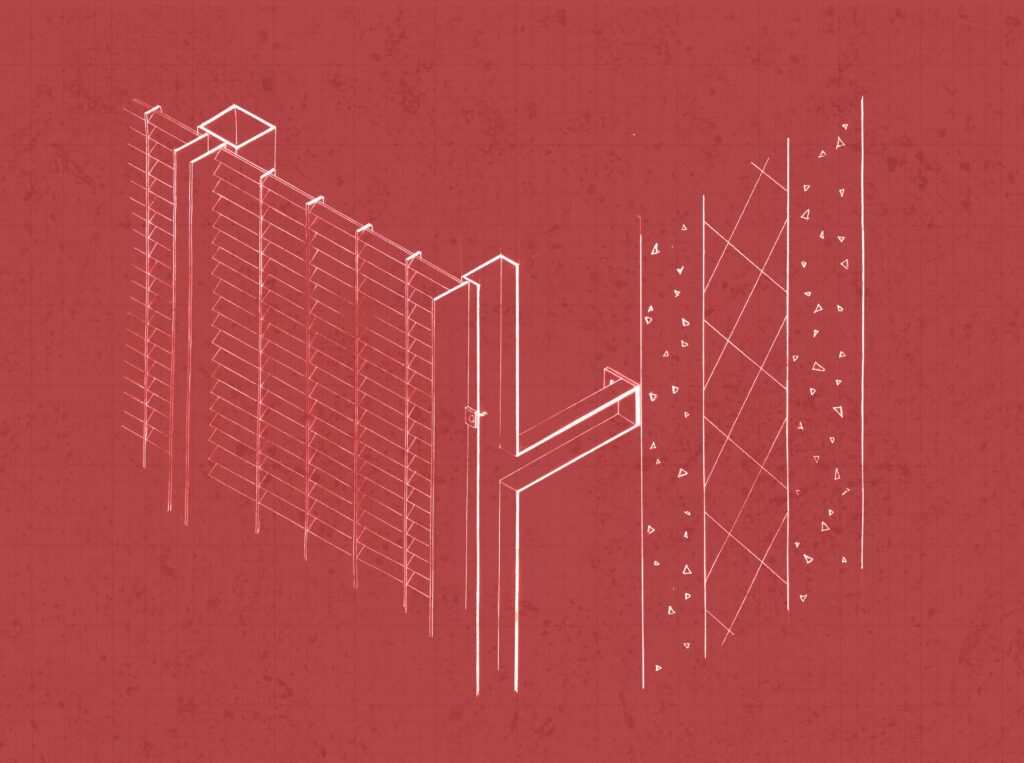 The facade grating is represented as an examplary material for industrial architecture. By formulizing the grid as an architectural element that simultaneously organizes and represents, a framework of referance and identity is built.

Structure, texture and contour gives the building its character. The depth of the facade communicates a security and robustness that reflects the building's function.
The proud red colour and precise details reflect Thermo Fisher Scientifics values. Despite the fact that the building is modest in scale, it gives as much as possible to its surroundings.